PEM E41 NICHE SUBMERSIBLE LIGHTFIXTURE
A high intensity lightfixture, ball joint mounted in niche that can be externally directionally adjusted after installation to a max. of 30 degrees included angle within a 360 degrees range. Grout frame of niche permits flush installation into concrete surface. Large vent openings in facering are to promote cooling water or air circulation around fixture in niche.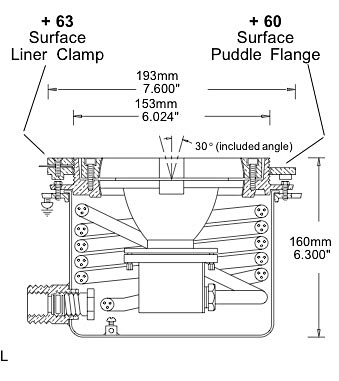 E40-T4-MC "S" Type Fixture
CANDLE POWER LIGHT OUTPUT
with 250w / 120v Lamp (In Open Air) 3.28 ft. from clear lens.